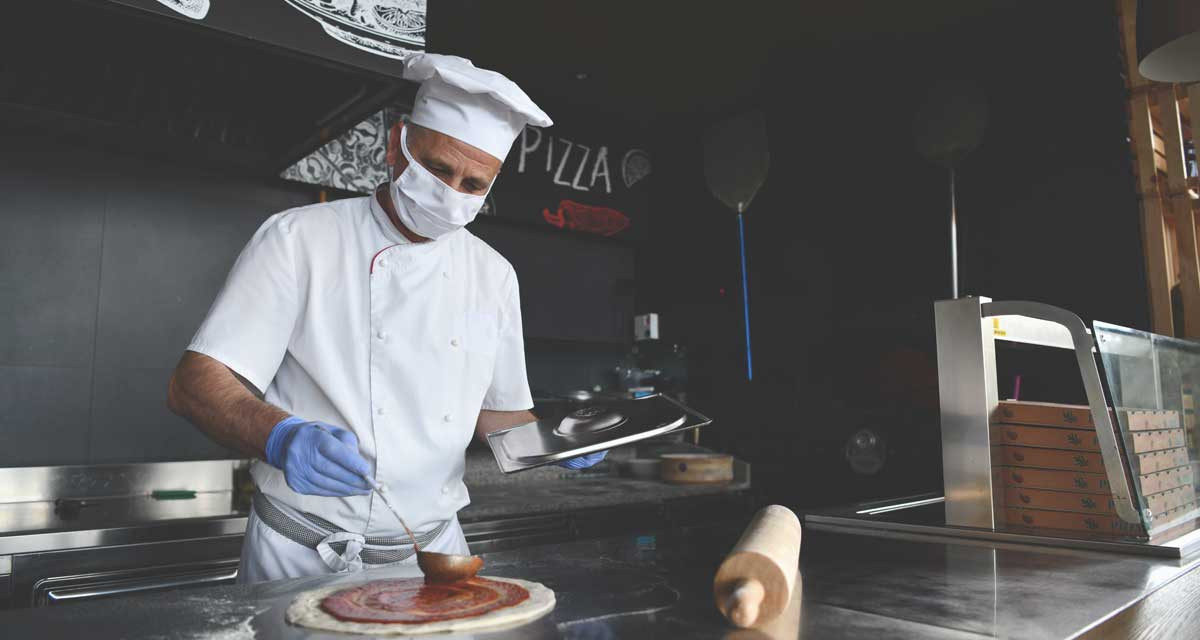 As restaurants reopen under current CDC, OSHA, state and local guidelines HR considerations are a critical part of the plan. Following are key HR considerations for your beyond "take-out" reopening.
Restaurant Staffing
As restaurants initially operate at reduced dining capacity, furloughed and laid off employees may not be hired back all at once. The decision as to who is and is not hired back should be carefully considered. Anti-discrimination laws still apply, even during a pandemic and discriminatory based claim can be costly. Employees who are not hired back may view the decision as discriminatory. It's important to avoid this potential risk.
Having a rehiring plan based on objective criteria is necessary. Objective criteria used to select staff for rehire may include critical roles and skills to operate the business, scheduling availability, specific skills needed (bartenders vs service for example) and seniority. Now is not the time to deal with poor performance that was never addressed and may now create other employment claims.
Clear communication to employees is critical. When communication is unclear or absent, employees may speculate and make assumptions about how they may have been treated unfairly.
In returning to full dining capacity, new hires may be part of the plan. Laid off former employees may not want to return for a variety of reasons. With high rates of unemployed restaurant workers, restaurants seeking new hires may experience a large influx of applications in a short period of time. The volume and skill sets of candidates may make hiring decisions difficult. Now is the time to have high standards in the staff selection process. Having a candidate vetting process and/or setting up an online application may help make hiring decisions and applicant review easier. The candidate vetting process and application should be compliant with all federal, state and local anti-discrimination and harassment laws.
Consider Adjusting Your Floor Plan
During the past few months, people have been conditioned to social distance. Restaurants face new expectations from their employees and customers when it comes to sharing their space with other people. The CDC, OSHA, states and localities set forth specific requirements for restaurant operations. Signage that illustrates social distancing and safety measures is a great way to reassure employees and customers.
Preventative Health Precautions
HR Policy Review
The time to review your HR policies is prior to a return to robust operations. As a result of the COVID-19 pandemic, all employers should consider which of their policies must change. For example, an employee who is sick must stay home. If the sick employee does not stay home, how is that handled from a performance management perspective? How will it affect their attendance? It is best to answer these questions, through policies, prior to the situation arising.